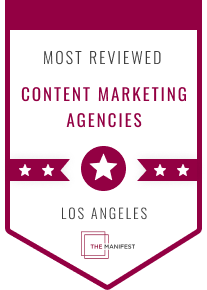 At Mazeless Enterprise SEO, we provide professional Website Audit Reports on improving your rankings and usability. We know that performance is crucial to your business, and that's why our services offer enterprise-level solutions for businesses of all sizes.
As such, we couldn't be prouder to receive another recognition for our work. According to The Manifest's updated directory, we are among Los Angeles' leading content marketing agencies!
To honor this significant milestone, let's take a look at the past and see where it all began:
In 2019
Mazeless Enterprise SEO was established by our co-founders, Arsen Misakyan and Ludwig Makhyan, to work diligently with clients' on-site migrations, web and SEO audits, ADA compliance, web governance, and our specialty: technical SEO. The whole team at Mazeless has ambitious goals. We're developing a second-to-none Technical SEO platform and partnering with notable names in cloud performance and security as Cloudflare®.

In 2021
Artik Toronto, a custom printing company, reached out to us to investigate the dwindling number of new leads. We handled a different investigation of the client's website and provided a two-hour presentation and report that revealed many deep-seated issues. We also discovered other problems regarding their software security, and we are working on making the changes to fix all the errors.
"They find problems with the site migration, and I like that they don't just say yes to everything — they let us know what they can and can't do." – Saul Nir, Co-Owner, Artik Toronto
In 2022
The Manifest highlights the 15 most reviewed content marketing agencies in Los Angeles, naming Mazeless Enterprise SEO among the leaders. We're truly proud to receive this recognition as this serves as a testament to the exceptional work that we deliver. Thank you to our clients and partners as well for the continuous support.
Do you have a project in mind? Send us a message today!