"In 2019, 2,256 lawsuits were filed against websites that failed to meet ADA standards."
At Mazeless, we're masters of web accessibility, with a focus on making every website ADA compliant. Contact us today to ensure that your domain follows WCAG guidelines.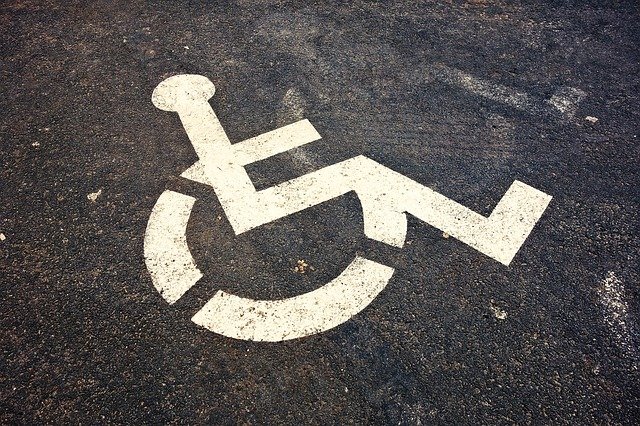 Website ADA compliance standards are complex, and a lot of web designers are just starting to put the focus on making web content accessible. Following guidelines ensures that visitors can access a company's site, make purchases and do it in the most convenient way possible. If publication accommodation is not made, it can lead to disabled users filing a lawsuit against the company. Implementing compliance standards, following the requirements of the Americans with DIsabilities Act, conducting web accessibility testing and knowing the three main standards to follow are important for ADA compliance.
What are the Types of Compliance?
Website accessibility is a rising concern for many site owners because it's still relatively in its infancy, although some regulations and laws have been around for decades. Accessibility is growing in concern, as enforcing compliance guidelines is becoming a reality.
Public accommodation and knowing which guideline to follow means understanding the three main types of compliance:
Each of these compliance standards is important to know because they offer digital accessibility, but they're imposed differently.
What is ADA Compliance?
The Americans with Disabilities Act (ADA) is a civil rights law. Businesses are not able to discriminate against people with disabilities. The law applies to a few entities:
Businesses

Nonprofits

Governments (local and state)
Both private and public sector companies are under these laws. New and existing sites should do their best to provide reasonable accommodation to website users.
An ADA lawsuit can be filed for more than your business' website. This law also encompasses a business' hiring process, entrances and exits, and other areas.
What happens if you fail to maintain an ADA compliant website?
Failure to follow accessibility guidelines can lead to:
$55,000 to $75,000

fine for first non-compliance violation

$150,000 fines after the first violation
If your business is federally funded, you may have your funding revoked for failing to maintain an ADA compliant site.
Federal governments can fine you, and a civil lawsuit can be filed by affected parties. It's important that you work with someone, like our team, who knows how to create an ADA compliant website.
Entities that have websites that are inaccessible can be held liable even if they didn't know the issue existed.
What is WCAG Compliance?
Website owners rely on ISO standards so that designers and developers have a web content accessibility guideline they can follow. These recommendations are not imposed on anyone, so they can be followed by businesses, nonprofits and governments.
A web design firm should follow WCAG guidelines to help create a site that offers equal access and meets web accessibility requirements.
Three levels of compliance are available:
Level A

: Some users can use the site with their disability.

Level AA

: Almost

all

users can access it.

Level AAA

: Every user can view and use the site. 
WCAG standards are important to follow to make a website ADA compliant. The standard has transitioned from 1.0 to 2.0 and now 2.1. Sites that followed the original 1.0 guidelines will want to update their accessibility by following the 2.1 practices.
The main differences between versions can be found on W3.org. Typically, small changes are needed to transition a site that followed original guidelines to the latest website accessibility standards. 
When we're asked to build or update a website to meet these strict requirements, we follow the latest WCAG guidelines so that our clients have a site that is not a liability. We aim to provide Level AA or higher for our clients.
What happens if you fail to maintain a WCAG compliant website?
Nothing. WCAG guidelines are meant to help web developers make a website ADA compliant, but these standards are not a law. 
What is 508 Compliance?
Federal agencies must follow federal law, and 508 compliance is applied to both federal agencies and departments. The standard is designed to allow the government to create websites that are able to accommodate users with disabilities.
Website compliance only applies to federal agencies, so businesses do not need to follow these guidelines.
What happens if you fail to maintain 508 compliance?
Since this impacts federal agencies and departments, the only way that non-compliance is handled is through formal complaints and civil lawsuits.
The federal government must provide:
Injunctive relief

Possible monetary damages

Winning attorney fees
The revised 508 standards require Level AA or higher access as defined by WCAG.
How to Develop an Accessible Website
Disabilities impact 61 million adults in the United States alone. Some visitors to a site may use assistive technology, such as a screen reader, while other visitors' disabilities may not impact their ability to navigate your user interface or read the product descriptions you've written.
A lot of the practices that people follow, such as filling out alternative text, or alt text, when adding an image, actually help make content readable for disabled users.
If you already have a website or you're building a new one, it's important to follow ADA regulations and other standards, depending on your business. There are a few ways to make sure that you're providing the equal access that's required under the Disabilities Act.
In-house

. An in-house team can make sure that 508- or ADA-compliance is followed. The issue is lack of knowledge in the field. Your team needs to be well-versed in ADA regulations or the guidelines under 508.

Agency

. Outsourcing the work to an agency that knows and deals with these different accessibility requirements can save you time and money. These entities know how to build commercial websites that follow WCAG and ADA guidelines.

Consultants

. A consultant that deals with these regulations and

website accessibility

guidelines can help guide a team to update or develop a site that offers equal access to all users.
Website compliance is different, as outlined above, if you have to follow ADA website compliance or 508 requirements. Both offer similar options that may include screen reader usage, alt text requirements and additional standards.
If you have a larger site that's never been updated to limit accessibility issues for users, you may have a massive undertaking ahead of you.
Depending on your site's content management system, it's possible that a plugin can help you immediately make changes to improve the accessibility standard for your site. WordPress ADA compliance, for example, is a little easier because you can purchase a theme designed to standards and use plugins to help:
When we work with clients that want to update their website design and avoid an ADA website compliance lawsuit, we first take an inventory of all pages and then perform accessibility testing on each page.
Once we have a good understanding of the changes that need to be made, we'll create a list of items that can be implemented rapidly to help website owners meet ADA website compliance.
ADA Requirement Checklist and Guidelines
There are many requirements to follow, but guidelines are easily found online. Standards can be found on:
If you want to follow a few recommendations that can go a long way in making your site more accessible, the following checklist can help. Keep in mind that these are just a few of the most common items to tick off of your list when trying to reach Level AA or AAA standards.
Non-text content should have text components to make these elements identifiable through alt text. A few items to consider are:

Images

Audio

Video

Buttons

Add transcripts for audio or video

Add captions to videos

Validate HTML

Add labels to forms

Break text apart with headers and subheaders

Remove color references in content

Don't add auto-playing audio

Create user interfaces that allow arrow or

tab

control

Remove timed keystroke functions

Add delay or pause options to animated text or images

Remove flashing content

Add controls for necessary flashing items to pause it

Provide page language information in the site's HTML coding

Add HTML sitemaps

Allow for resizing text up to 200%

Use contrasting backgrounds and text

Add captions to live videos

Label site elements

Create a consistent navigation

Add borders to focused elements

Provide focus visibility

Identify input errors easily

Enable error correction for forms

Create confirmations for form submissions
These guidelines may be easy to follow for a small site, but larger sites can be very time-consuming to update. Adding accessibility requirements to future pages should be put in place through protocols and statements. 
Web content is the most consumed in the world. Website owners need to focus on digital accessibility or face a potential 508 or ADA lawsuit. Working with a professional that knows the different standards and can bring your site up-to-date is recommended.
Click here to learn more about how our experts can help with your website ADA compliance.