Website Migration Service
Websites often start out as small sites, usually for generating leads for a business, and are built on a shoestring budget. Companies save money by choosing an entry-level hosting company, but as the existing site traffic grows, they outgrow their hosts.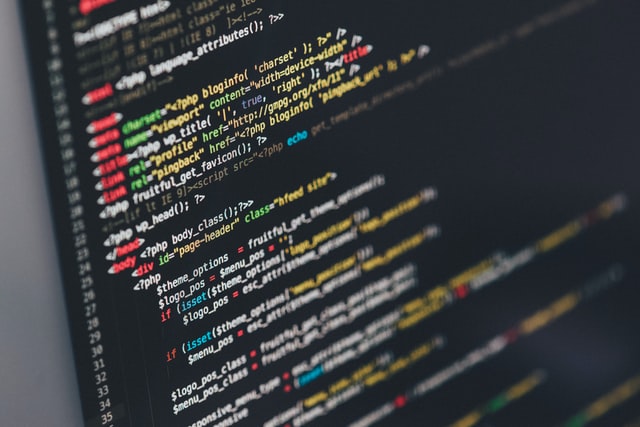 It's not uncommon to work with a website migration service to move from your old host to a new server, move from one domain to another, or even choose a new platform for a site.
We help with the site migration process, offering our expertise to help your business transfer its site without broken links, downtime, database errors and other key issues.

What is a Website Migration?
When a site undergoes substantial changes, this is considered a migration. Any part of a website can be migrated, including:
Content 

Design 

UX 

Site location 

Platform 

Structure 
A transfer can be a transition from one server to another host, or it can be a change in domain names. If you're planning on making drastic changes to your site, website migration experts – like us – can make the process as smooth as possible.
What Are the Costs Associated with Site Migration? 
Costs vary from one transition to the next. A small WordPress website migration is going to be less costly than a site with hundreds or thousands of pages. Moving a single website file is easy. But working with databases, .htaccess files and hundreds of pages or different CMS platforms adds to the cost. 
Typical costs involved in a site migration are: 
CMS transition 

Content migration 

Database migration 

Error checking and correction 

Redirect setups 

Theme conversion 

Plugin migration 
Website migration services should provide you with a quote on the costs involved. The larger and more complex the site, the higher the costs may be. 
What Are the Different Types of Site Migrations? 
Transfers should never be taken lightly – they're intensive. You might be undergoing a website redesign, SEO migration or a simple domain transfer. There are a lot of options to consider, and the right choice for your business depends on your unique needs. 
Since "migration" is a broad term, it's important to narrow it down to better understand how different types of transfers can meet your needs: 
Content

: Major content migrations can lead to pruning and consolidation. It can impact a site's SEO, internal linking and taxonomy. 

Domain Name

: Performed when rebranding, or for other reasons, when a site moves from one domain to another. 

Top-Level Domain Change

: A common change when businesses open country code top-level domains, such as ".us" and want to move to a ".com" or vice versa. 

Replatforming

: Changing from one platform, or CMS, to another. I.E. Moving a site from Drupal to a WordPress site. This is a CMS migration. 

Protoco

l: A change from HTTP to HTTPS using an SSL certificate. 

Subdomain

: Commonly used when a business consolidates sites into one domain with subdomains are used for various reasons, including international SEO. 

Structure

: Basic site structure changes that impact URL structures. 

Redesign

: A website redesign is also considered a site migration because major structural and code changes occur. 
Oftentimes, a hybrid migration occurs where multiple changes are made at the same time.
Website migration services help lower the risks that come with complex hybrid transfers. 
A business may have to change from one host to another, such as moving from Hostgator to A2 Hosting. As a site grows, it may be beneficial to move from a shared hosting environment to a cloud server that can easily scale to meet your business' needs.
Free migration services are often available when switching hosts, but they come with their own set of risks. 
How Site Migrations Affect SEO 
Any time major structural changes occur to a site, it can impact SEO. Even a domain migration can impact a site's website rankings, speed and other elements. We use a website transfer checklist (we provide a brief outline below) to reduce the risks businesses face during these processes. 
SEO migration can offer several benefits: 
Faster site speeds 

Better URL structure 

Easier site updates when re-platforming 

Improved design and user experience 
If a migration is performed properly, there may be a small, initial impact on SEO followed by a rebound where traffic goes back to normal and even increases if the site's faster. 
But there are risks with every type of migration. 
What Are Potential Risks of a Website Migration? 
Even a website redesign or domain migration comes with potential risks. Proper planning and testing can help eliminate these risks, but it's not uncommon for a few issues to occur: 
Traffic loss can occur, but this is often temporary. If the site's links and structure or content is different, organic traffic may drop. Detailed URL mapping prior to the migration can help reduce the risk of traffic loss. 
Conversions

fall because of a major website redesign that can be anything from changing the size of a CTA to changing the color of a button. 

Broken links

lead to errors, which can impact organic users and search engine rankings. It's important to clean up these internal link issues and use redirects as necessary. 

Page speeds

can fall if proper caching and server optimization is not in place. Slower speeds can lead to lost traffic, leads and revenue. 

On-site SEO

can be impacted if items, such as title tags, meta descriptions and others are

not

transferred properly. Formatting issues, headings and other technical SEO issues can occur. Proper

testing can ensure that these key elements are in place after the migration.
Avoiding key SEO migration issues is possible with a little due diligence and by following these points: 
URL structure remains the same, or redirects are used 

Content is transferred over to maintain authority and rankings 

A website migration service thoroughly tests the site's links and navigation to ensure no errors or issues occur 
Transfers can be executed quickly when the right migration plan is in place. Plans help lower downtime, lower the risk of lost sales and reduce the impact of potential organic traffic loss.
What Are the Different Platforms Usually Migrated? 
Whether your existing website runs a leading CMS or an obscure, in-house solution, a transfer may be beneficial. 
The platforms that are usually migrated to/from include: 
Bigcommerce 

Bynder 

Drupal 

ExpressionEngine 

Magento 

OpenCart 

Shopify 

Squarespace 

Weebly 

Wix 

WordPress 
Each platform has its own quirks that can impact an otherwise successful migration. When installing a new site, you can confidently choose any CMS and make it work for your business. But when you plan to replatform, you may come across database errors or find that a must-have plugin doesn't have a counterpart on your new content management system. 
WordPress experts may be able to develop a similar plugin for you, but it's going to be an expense. 
It's important, whether you're simply changing domain names, choosing a new hosting provider or replatforming, that you take the time to research. Planning can help you choose a new platform that allows for a smooth transition while also empowering your site today and in the future. 
Website Migration Checklist 
Checklists are tedious, but they work well. A proper checklist reduces the risks associated with migrations while also ensuring that your customer experience isn't impacted. You can add your own items to the list below, but these are a few of the things we recommend you have on your list: 
Analyze slow periods to migrate at the right time 

Benchmark traffic, rankings, site speed, etc. 

Crawl your site (Screaming Frog can help) to gather a list of URLs 

Backup your database 

Backup site files 

Map out URL changes 

Use a sandbox for testing the migration 

Update internal links 

Crawl URLs previously gathered for errors 

Implement redirects as necessary 

Conduct new benchmarks and compare 

Setup your new sitemap(s) 

Mark all dates in Google Analytics using annotations 

Monitor your traffic and results 

Test all navigation 

Create custom 404 pages 

Check Google Search Console for errors 

Correct Search Console errors 

Check content formatting, title tags, meta descriptions, etc.

Use Mazeless Tool (coming soon) to help automate processes 
Want to eliminate the risks of website migration, leave your current host in the dust, change to a new domain, perform a massive content transfer or replatform?
Click here to learn more about our professional website migration services.