SEO Agency In Las Vegas
Mazeless Enterprise SEO™ is the last Search Engine Optimization Agency in Last Vegas you'll ever need.
We specialize in results-based, data-driven solutions that propel search engine rankings. What would your business look like with targeted traffic landing on your business services or product pages night and day?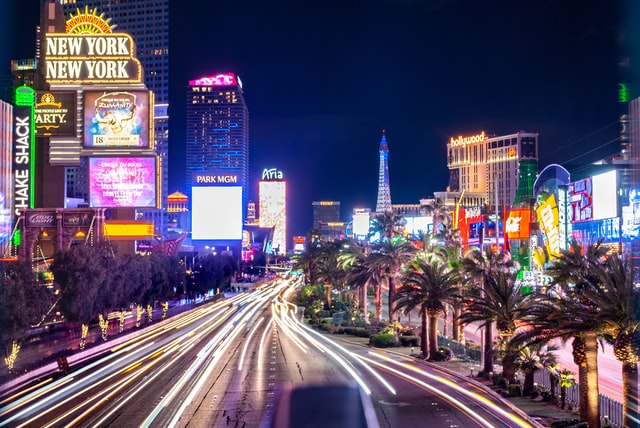 Your business would increase its:
Online presence
Potential customers
Social media presence
Conversion rates
Sales
And you would achieve these results with organic search engine traffic and not an increase in PPC advertising.
Can SEO Help Your Business Grow?
If you're asking yourself any of the following questions, the Las Vegas SEO Experts at Mazeless can help:
Why is my business not ranking for my target keywords?
Why are my competitors ranking in Google and I'm not?
Is digital advertising or PPC enough to promote a business?
How do I get more organic traffic from search engines?
Should I spend more money on Google Ads or Facebook Ads?
Why is my business not listed on Google Maps?
Your business deserves a steady return on investment, and that's what our SEO process has to offer – steady results. We'll help you optimize your site around ranking factors using our team's decades of experience so that you rank for competitive keywords in your industry.
We have a track record of success helping small businesses and enterprises attract lifetime clients via SEO.
Local SEO Agency in Las Vegas
A lot of business owners want to target keywords on a national scale. These massively competitive keywords have fierce competition, so it's often better to try and rank on the local level.
Google processes over 3.5 billion search queries a day, and 46% of these searches are looking for local information.
That's why hiring a local SEO agency in Las Vegas matters for your Nevada-based business.
Why Local Online Marketing Matters
Local search engine optimization is similar to regular optimization, but it zeros in on those local keywords that your customers are already searching for in your industry. There are a lot of benefits to local optimization:
Customer intent is met. What does this mean? If a person in Las Vegas searches for a "plumber," chances are, they need a local plumber and are not looking for someone from Kansas to do work on their plumbing.
A staggering 72% of customers performing local searches visit a store within 5 miles of their home.
Over 1-in-4 local searches result in a purchase.
You can rank globally for your industry keywords, but chances are, ranking locally is far easier and will provide faster results.
Why Choose Mazeless as Your Las Vegas SEO Agency?
We never leave your campaign's success to chance. Our team will work closely with your business' stakeholders to understand your goals, past successes and outlook.
As a member of your team, we'll bring our decades of combined experience working with small businesses and enterprises to the table with a variety of services:
Search Engine Optimization: On-page and off-page solutions, as well as technical SEO to hit on the ranking factors Google and other search engines, are using to rank sites.
Keyword Research: In-depth keyword research to find out keywords that you're ranking for, keywords you're missing out on, and keywords that can drive targeted traffic to your site.
Competitor Analysis: A full analysis of the competition to see what's working for them and areas where you can snag market share.
Content Optimization: Tweaking your meta tags, pages and content can help boost your rankings and conversion rates.
And that's just the start of what we offer. Whether you have 100 or 4,000 pages, we'll scale our services to make sure you're driving organic traffic to your website.
How Much Does SEO Cost?
We believe in creating custom campaigns for our clients' Las Vegas SEO campaigns. Your business is unique, and a custom campaign will provide the results that your business deserves.
As a result, we will need to discuss your needs with our team before giving you a custom quote on the cost of our services.
Drop us a line to speak to one of our team members today.
How Does an SEO Campaign Work?
We're glad you asked. We're a little different than your standard SEO agency in Las Vegas because we offer truly custom services. Your business goals and needs are different from our other clients, so we start by:
Learning more about your business
Understanding your goals
Learning about your customers
Analyzing the competition
Auditing your site's current optimization
Creating a plan for success
Tweaking on-page and off-page search engine optimization
Acquiring natural backlinks
We do a lot of behind-the-scenes work so that your campaign aligns with your marketing goals. The campaign is taken off of your team's hands so that you can focus on your business while we focus on rankings.
Reports and analytic data allow us to measure the campaign's success. Over time, we'll tweak our approach using the data we gather to ensure that your rankings don't plateau.