Maintaining traffic and keyword rankings with search engines after a website redesign is pretty challenging. Structural updates can, and most probably will, lead to deterioration of SEO health. The point is, you have to test and retest it many times on the staging environment. Before launching the new production version, you have to be sure that everything is perfect, from title tags to 301s. There are a bunch of nuances to consider.
Further in this article, you can examine our SEO checklist to avoid negative consequences when redesigning a website.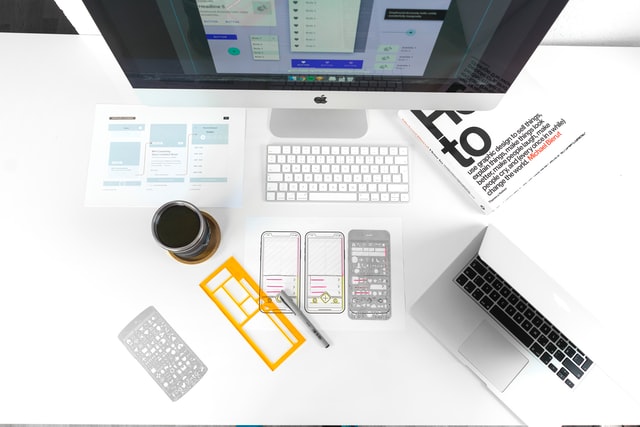 How to preserve the SEO while migrating the website?
Does website redesign affect SEO? Website redesign helps to improve the quality of the website and user experience, increase conversions, etc. The design itself, the functionality, structure, content and various technical characteristics can change. Incorrect settings and mistakes made when changing design can lead to serious problems with website SEO optimization. Broken internal links, backlinks, redirect chains and loops: eventually, they're going to hit your organic traffic.
5 things to consider before redesigning a website
You must be prepared to track the effects of visual, structural and other technical changes.
Measure starting positions
It is important to record the visibility of the site, average position, CTRs, keywords for which the site has the highest visibility in search. This data will help you track the dynamics of changes and compare the results.
Conduct a technical SEO audit
Use one of the crawlers like Screaming Frog to find existing bugs and fix them during the redesign process. Also, use on-page SEO checkers, like Ahrefs or SemRush. OR you can use Mazeless to do all these things at once.       
Do a UX analysis
You need to understand what interface elements are used, how users behave on the site. Based on this data, try to maintain basic user paths and the location of key elements: buttons, forms, checkboxes, etc.
Collect links to pages that generate the most traffic
Take these links under special control and start monitoring user behavior on the site after the redesign. Try not to change their physical location on the server. The most convenient way is to collect data from Google Search Console.
Copy site and database
Backups will save you from disaster if something goes wrong.
You can use our website and SEO migration tool or seek professional Technical SEO service from Mazeless team.
What to focus on during a redesign to preserve traffic?
Have you taken care of the user experience?
Let's assume the design has changed dramatically, new functions were added, some blocks were moved despite the results of the UX analysis. Regular users of the site may doubt its authenticity and leave. They may even be uncomfortable or unclear about how to use the site. All this can affect your traffic and user behavior. So you need to help them cope with possible difficulties.
Divide one big update into multiple phases
Gradually change individual elements and sections of the site. A phased redesign will save you from natural rejection from users.
Educate your users to work with the new design
Create tooltips that show where old functions have moved, and highlight the new ones. Not everyone reads the instructions, but it will help those who read.
Make the new design optional
Release a new design on the new.site.com subdomain and offer to try using the interface in exchange for a bonus. Track user experience on a subdomain and collect feedback.
Give website visitors a chance to revert to the old version for a while
With the help of a pop-up window, you can inform users about what has changed. Now you are offering the opportunity to use the old version of the site, while you're refining the new functionality. You can also set up a feedback collection form to learn what your visitors think about the new look of your website.
Split tests between new design elements
Users will see different versions of the same page, and you can test different versions of the interface and analyze user behavior to understand which option is more convenient for them.
How is content transferred during the redesign?
Texts and metadata
All texts, page titles and meta descriptions should be in their proper places before launching the new version of the site. You need to avoid any discrepancies that can mess up your on-page SEO. All elements need to be checked one-by-one. In terms of the technical SEO, the stage version of the site should not miss a single tag that the production version has. It is vital to dot all the i's and cross the t's; otherwise, you're risking damaging your rankings.
Image metadata
Make sure all new images have alt tags and old alt tags are moved and assigned to the appropriate images.
Focus on your speed
Slow scripts can slow down website load time. This can affect search engine crawling and user behavior. To avoid this, you should make sure that there are no errors in the scripts you use. Eliminate all the unnecessary junk, that slows down your website. Test and tweak it as many times as needed, until you reach 90 + score on Google PageSpeed Insights
Animations and dynamic elements should not interfere with the user experience, and should also work correctly on all devices.
Set proper redirects
Changes to the URL structures can lead to devastating impacts. If you are confident that redesigning is essential, then make every effort to do it without creating broken links. You need to make sure that both users and search robots are comfortable with navigating through your site.
If possible, try not to alter the links of the pages generating the most traffic.

Create an appropriate redirect map.
Properly set 301 redirects. Depending on the platform you use 301's can be configured manually or using a plugin. Also, use a redirect checker for testing. Make a list of pages that will change their URL and set up a redirect from old addresses to new ones.
If you delete some categories or products, then set up your 301 redirects to a higher category or to the main page. You should try to preserve the link mass as much as possible, and not just those links that bring traffic.
IMPORTANT! Make sure you don't have unnecessary hops, which lead to redirect chains, and avoid redirect loops by any means!
Create an informative 404 errors page
Explain to the user why they ended up on this page, and add links to the most popular and important sections so that they do not need to return to the search engine results page. This is a great way to improve your bounce rate.
Are you keeping the responsive layout in mind?
What percentage of your website visitors are mobile? Depending on your audience you'll need to focus on either desktop or mobile/tablet version. Other things equal, the website should have a strong mobile focus.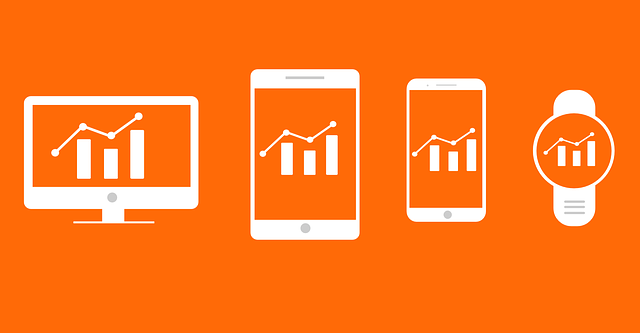 What to do when everything seems to be ready?
Re-check the site for technical problems
Test the loading speed of the site; just do a page speed analysis. Make sure that there is no duplicate content, the linking is correct and there are no broken links. The website should open and display correctly on different devices. Check the metadata again.
What about indexing?
Is the site open for indexing in robots.txt? Are noindex and nofollow attributes being used correctly? Remember to set the canonicals as well!
Recheck content and metadata
Make sure all the content is transferred, and no pages have disappeared. Pre-existing title tags and meta descriptions should be in their places. Are newly created pages equipped with the correct metadata?
Check and update your XML maps
The link to the new XML sitemap must be added to the Google Search Consoles panel. And also remember to register the map in the robots.txt file.
Don't forget to check if the previously configured goals are working correctly. If you're an e-commere store, make sure everything- from the add to cart process all the way to the Google Tag Manager triggers do work as they should.
If the site has moved to a new domain:
In case of website migration, add a new domain to the Google Search Console;

C

hange the tracked domain in the Google Analytics or Google Tag Manager to a new one;

Google Analytics codes should be transferred correctly;

Check if all links and references to the old domain have been removed from the structure;

Change the content of your robots.txt file;

Make sure the domain redirects have single hops and are firing 200 status codes.
What to do after the website redesign?
Collect Feedback
Ask users to help you find errors. You can inform users on the site that the site has been updated. Ask to report bugs. This usually requires additional steps. Simplify the process or give users a platform for joint discussion:
Create a form on the site where users can write their impressions and report bugs.

Use services to collect feedback and surveys for the new site. Use for example HotJar or Survio. You will be able to find out user reactions, track errors and receive suggestions.

If you have an active audience on social networks, arrange a discussion. Ask if it is convenient to use the new website, what are the pros and cons.
Do a technical audit
Not all problems can be found manually. A repeated audit is needed to find a potential source of problems: broken links, blank pages, duplicates in metadata, incorrect micro-markup, pages that take a long time to load, etc.
Track changes in Google Analytics and Google Search Console
Fix the transition date and track the dynamics of changes on the site as a whole and on key pages: site visibility, traffic, user behavior. Regular monitoring will allow you to quickly track the consequences of changes, correct errors. Comparing the current data with the historical will help you assess if you're on the right track. 
Pay special attention to the correctness of redirects, quickly catch 404 errors, and monitor changes in Impressions and CTR.
Conclusion
Migrate responsibly! Plan the upcoming changes in order to maintain and improve your ranking positions. 
To recap:
Make sure the redesign is really needed.

Prepare well. Record the initial data, conduct an in-depth audit, and create backups.

Make changes gradually and track user reactions. If this is not possible, do everything on a closed copy of the site (staging environment) and test everything thoroughly before you go live.

Create a redirect map and an informative 404 error page.

Examine content and metadata transfer correctnes.

Check if indexing is open in robots.txt and whether new sitemaps are updated.

Add up-to-date information to the Google Search Console and control the performance of goals in Google Analytics.

Track changes and take into account the users' opinions.
To avoid headaches you can outsource this hefty website migration process to professionals at Mazeless. We are industry leaders in Technical SEO and make sure you preserve your SEO while migrating to new platforms.