Do you want to switch from Shopify to WooCommerce? While Shopify can be an effective way to run an eCommerce store, as your business grows, you may feel the need to switch to a self-hosted alternative for greater control. However, there are a slew of challenges to consider if you want to successfully migrate from Shopify to WooCommerce.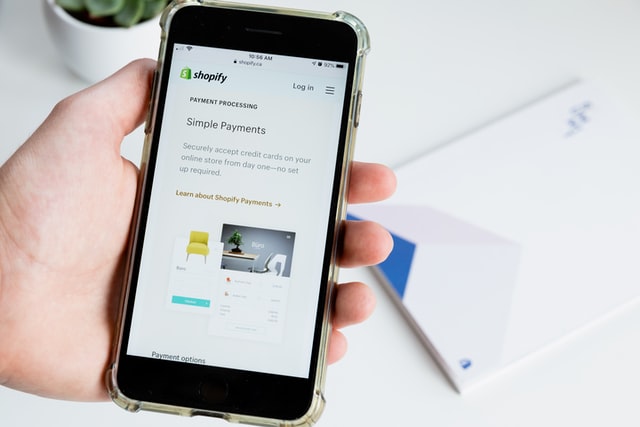 To begin with, you have a lot of data to move, including your products, customers, and orders. After that, there are design and branding migrations.
Nonetheless, with the correct tools and a step-by-step approach, you'll have your new site up and operating in no time. We'll go over some of these points in this post. Then we'll show you how to transfer Shopify to Woocommerce step by step.
Why Move From Shopify to WooCommerce?
Here are some of the reasons why you should switch from Shopify to WooCommerce:
Increase your store's control
You may have complete control over your website with WooCommerce. It's open-source, which means you have complete freedom to design the store of your dreams.
You have complete control over the following when using WooCommerce:
While the work you put into your site and content determines your search engine rankings, WooCommerce allows you to adjust any area of your SEO.
Integration of a payment gateway
Although both Shopify and WooCommerce allow you to connect to major payment solutions, WooCommerce also allows you to connect to lesser-known, specialty payment gateways that may be required for an overseas store. With WooCommerce, you can see which payment channels are accessible.
Shopify also charges additional transaction fees for all third-party gateways, unlike WooCommerce. The last thing you should do after you've worked to manufacture amazing products and advertise them to new clients is to reduce your profit margins. Additional transaction fees can amount to thousands of dollars in lost revenue, even for small businesses.
Backups
While Shopify allows you to export customer information and purchases for free, you must pay a fee to back up your website design and settings. WooCommerce, on the other hand, offers a number of fantastic, free backup alternatives. They can keep your files separate from your website for added security, and it can even save your entire order.
It's critical to maintain as much control as possible as your online store expands so that you can make important decisions for your unique case. When scaling your store, for example, you might need to change to a server that can manage more traffic or offers additional security features. You can use whatever hosting provider you choose with WooCommerce.
The versatility of WooCommerce is one of its most appealing features. WordPress and WooCommerce are both open-source, which means anybody can copy, alter, or change the source code in any way they want. Shopify, on the other hand, is a closed source platform that retains complete ownership of its core code.
How to Migrate from Shopify to WooCommerce?
You can feel overwhelmed if you already have a Shopify store and wish to switch to WooCommerce. After all, you don't want to lose any existing client information or orders, and you want the process to go as smoothly as possible.
To begin, select a hosting plan, install WordPress, and configure WooCommerce. It's vital to remember that none of these solutions duplicate the look of your website. However, there are plenty of free and premium themes available to assist you in creating whatever you desire!
You can hire a specialist if you don't want to create your website yourself.
Migrate from Shopify to WooCommerce
There are a few options for safely and securely migrating store data from Shopify to WooCommerce.
Manual import/export
Manually transferring your products is free and quite simple, despite the fact that it may appear to be time-consuming.
Shopify allows you to export and download product data.
Go to WooCommerce Products in your WordPress dashboard.
At the top of the page, click Import. There's a built-in product CSV importer to make the process go more smoothly.
Select the CSV file you wish to import by clicking Choose File. Continue by pressing the Enter key.
The Column Mapping screen appears, where WooCommerce attempts to match the column names in your Shopify CSV file to WooCommerce product fields automatically. Some of these may need to be mapped manually; use the dropdown menus to the right of each row to do so.
Select Run the Importer and wait for the operation to complete.
Engage a professional
You may always pay a professional to migrate your store data if you don't want to do it yourself.
Manual showdown
The manual method is the most difficult, but it is also the most cost-effective. Manually importing all of the data takes a long time. It's worth a shot, though.
First and foremost, you must set up your WooCommerce store. It must be completed ahead of time, and data migration will take place via manual import/export.
This is what you must do:
Shopify CSV files can be downloaded and exported (products, orders, consumers, etc.)
Go to WooCommerce > Products in the WordPress Dashboard.
Use the same domain
Despite the fact that Shopify is an entirely independent platform that includes a domain and hosting package, you can utilize your Shopify domain in other ways.
In most cases, Shopify is linked to OpenSRS, a common domain supplier. So, once you have finished tweaking your domain, you are ready to ship it.
Simply log in to your OpenSRS account and make the following changes:
Disable "Domain Locking" under the "Domain Locking" option.
Find your domain authorization code under the "Domain Extras" option. Next, copy it and follow the instructions provided by the new domain provider to successfully transfer your domain.
Closing Shopify
To avoid wasting money, you should deactivate or disable your Shopify account.
Maintaining Shopify would cost you money as long as it is open, even if it has no functionality. So, once you have successfully moved on, you should completely close your prior shop.
You must cancel all features, uninstall connected apps, and revoke your membership account in order to do so.
Remember to deactivate your Shopify domain.
Obtain access to the Shopify admin panel.
Go to the 'Online Store' tab.
Choose 'Domains' from the drop-down menu.
You are done when you click the 'Delete Domain' button.
How to Get Started Using Mazeless.com?
Mazeless is an Enterprise SEO agency that manages website migrations as well as identifies and resolves technical SEO concerns. Enterprise-level solutions for enterprises of all sizes are available through the platform's different services. Our extensive technical SEO experience enhances the ability to migrate a site with as little downtime and hiccups as possible. Mazeless audit professionals examine the customer's website to identify crucial areas where little changes might have a significant impact. Furthermore, the company's solutions remain ageless and unaffected by industry changes or Google upgrades. And if you want to migrate from Shopify to WooCommerce, just send us a message and let's talk.
Shiv Gupta – CEO of Incrementors Web Solutions about Mazeless, " It is very common to see variations in your rankings and traffic in the actual outcome of site migration. Migrating from one realm to another takes a lot of risks primarily because the power of the new domain is very likely not going to be as great as the maturer one that you're migrating from. This is due to backlinks and where they're staging too. We used Mazeless and saw an increase in traffic due to better search ranking".
Migrate from Shopify to WooCommerce Today
Shopify is a great eCommerce platform, but it can rapidly become pricey and rigid as your business expands. Migrating from Shopify to WooCommerce can be the answer you are looking for. After all, WooCommerce has a lot of advantages and is backed by the powerful WordPress community.
We have included a step-by-step tutorial to assist you in the transition from Shopify to WooCommerce in this post. To summarize, the four steps are as follows:
Select a tool for migration
Migrate your Shopify products to WooCommerce
Create the pages that your WooCommerce store requires
Create a WooCommerce store that matches the look of your Shopify store.
To organize all these operations smoothly and professionally, just send us a message, we will provide the best site migration service to improve your rankings and usability.